Carrying the Ministry with Me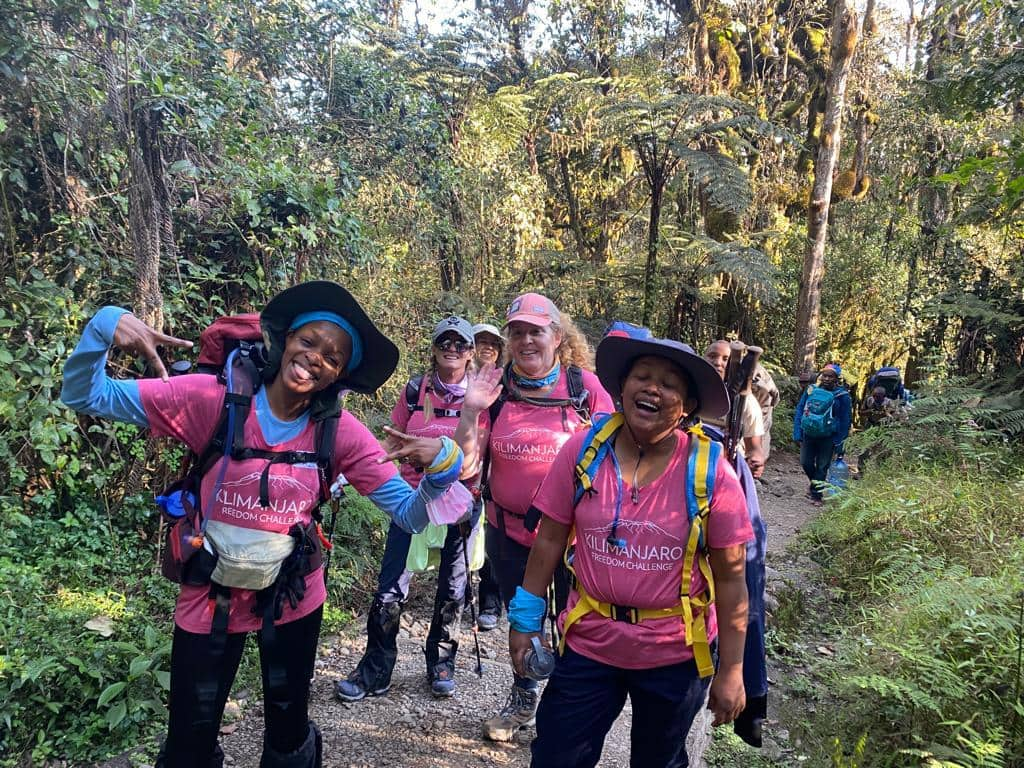 Lerato's Testimony of Conquering the Roof of Africa!
"I only had about 3 months of training leading up, so when I heard about ladies who had prepared 1-2 years before we started the challenge, I become intimidated. But God revealed to me that, I wasn't only carrying myself up the mountain, I was also carrying the ministry with me."

-Lerato
The Preparation
During my prayer time leading up to the challenge, God reminded me that AIDs Hope isn't ours, it's the Lord's. I had to read a lot about human trafficking leading up to the challenge to learn more about this issue. I also learned a lot from the other ladies, who also participated in the challenge, about human trafficking. Carrying that, prepared me as well.
My aim was to reach the top. I wanted to summit or not go at all! It was non-negotiable, from other preparations, before we began, I knew I was going to summit. I knew the Lord had given me the strength to do so!
The Climb
When the journey started, I was prepared, while remembering that it's not about me. I also carried the ministry and all the women that are being trafficked. Here are some of the highlights of the challenge:
I got to meet some of the awesome women that have been sponsoring the ministry of AIDS Hope.
I made good friendships and partnerships.
I received opportunities to share about what God is doing at AIDS Hope.
Last but not least, I was able to climb to the top! The roof of Africa as it is referred to.
During the challenge, I honestly don't recall a specific time God spoke to me concerning trafficked victims, however I do remember praying that the traffickers would suddenly come in contact with the Holy Spirit for a heart check. That they would find healing and a full life transformation like Saul was transformed to Paul the Apostle of Jesus!
The Aftermath
It's so amazing, now I am aware of many other young girls in the township who are in prostitution. Now I ask, how did they get here? I have all these questions and I see so many possibilities of God using this to reach out to these ladies. I still don't know the when and how, but I trust God will work that out. A lot of awareness has begun through this as well! It's in the Lord's hands. I'm not trained for it, but I'm trusting God will do something. A few closing thoughts, as I've had time to debrief this amazing experience:
Physically: I'm excited to continue hiking as a part of my fitness routine. I enjoy it so much!
Spiritually: I have had a beautiful connection with God and a relationship I would not trade for anything. I am very grateful that He loves me!
Ministry: I have more awareness that God's calling in my life is necessary; therefore, I choose to show up and be there for the people God brings my way.
"I can do All things through CHRIST who gives me strength." Philippians 4:13
If you'd like to stay updated with AIDS Hope, be sure to go follow their Facebook page!