Angola Ministry Centre is an answered prayer for the families in the community, as there are many children that are not able to go to school, due to the high enrollment cost, uniform and monthly fees as well as the distance to most schools.
After a very long process of documents and lots of fervent prayers our school is open for learners pre-school-grade 3, with the plan to add grade 4 soon! They are legally registered in the country as a primary school and they serve in collaboration with the local government. They have 116 students and 4 teachers. Due to COVID-19 the children are divided into 2 groups per grade and only come three times a week. This also helps them address academic needs in a more personalized manner.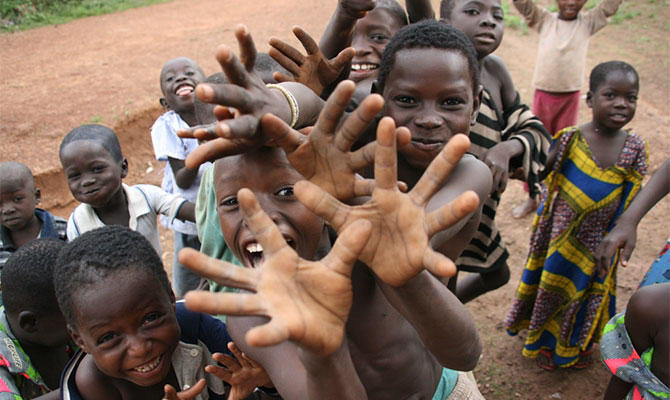 Over the years, they have also started discipleship groups with the children and youngsters in the immediate surroundings. They have really grown spiritually and have an excellent commitment in their walk with the Lord. They have decided to challenge some of them to help us in the school as volunteer monitors and helping with the school administration. They are a real blessing to us and especially their commitment in which they serve, knowing they do it voluntarily, and that we are not able to support them financially but bless them with what we have: our love and meals.
Partner with us
All of our schools are in need of financial support. They only charge the parents $1.50 per month for school, so that more children can be enrolled, since we understand that most families make a meager living by gardening. This means we rely heavily on the support of others! Would you consider donating towards this ministry?
It is our hearts desire to be able to bless them along with other teachers and staff financially on a monthly basis, but as of now our funds cannot cover that. Hopefully one day soon!
PRAYER POINTS for Angola Ministry Centre
Pray for the necessary finances to run the school effectively.
Pray that the lives of the missionaries and the children as well as their families will be touched and changed by the Word of God
Pray for more qualified teachers for the school, especially as our school grows and we open grade 4 soon!
Pray for God's name to be glorified and lives to be transformed through this project.
Read more about our other prevention projects here.
Like us on Facebook to stay in touch with the ministry.