It is through our physical challenges that we identify in a tangible way with the incredibly steep climb to freedom so many women and children have every day. Each challenge produces prayer and finances for over 20 projects in Africa, and awareness of the injustices taking place in the world.
Swiss Alps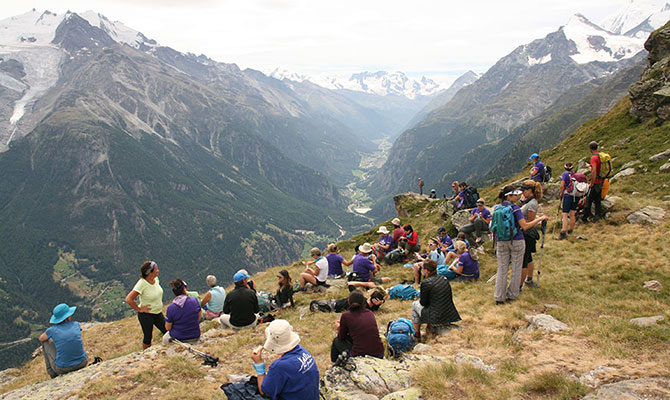 In July, 2015, 30 women took a stand and spoke out against modern day slavery, exploitation, oppression and trafficking by making the symbolic climb to freedom on the European continent. The Summer Haute route is a 75 mile, 8 day trek beginning in Chamonix, France and ending in Zermatt, Switzerland. The route itself links two renowned alpine mountaineering centers: Mont Blanc in France and Zermatt in Switzerland.
While the trail stayed below 3,000 meters (9,842 feet), there was significant elevation gain and loss along the way, with stunning mountain panoramas every step of the hike.